Open Call for OLAF Theme Song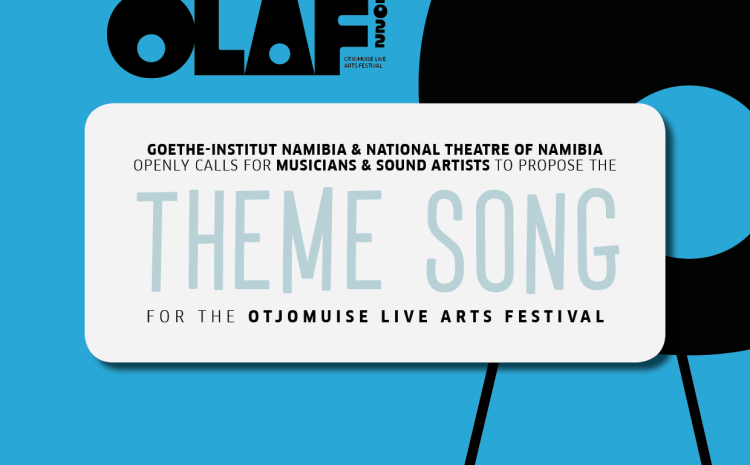 The National Theatre of Namibia (NTN) and Goethe-Institut Namibia (GI) proudly announce the open call for the festival theme song for the 2nd edition of the annual 1-week long Otjomuise Live Arts Festival (OLAF) set to take place 14-22 October 2022 in and around the city of Windhoek.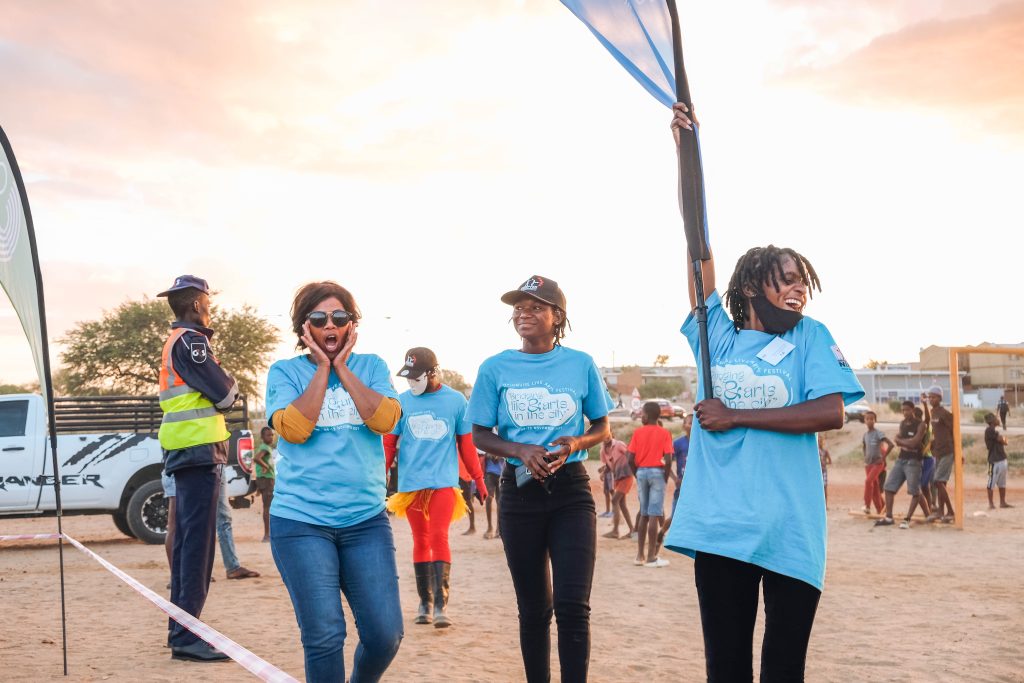 Co-produced and inaugurated in 2021 by the NTN and GI, the festival aims to bridge life and the arts in the city, by offering opportunities for live artistic forms to be showcased and/or exhibited within Windhoek's public spaces. In 2021, the festival was successfully launched and hosted over 30 artists, showcasing small-scaled happenings, installations, performances, live music and public engagements that were spread across the city.
OLAF is largely brought about by the inaccessibility of the majority of Windhoek's inhabitants to various artistic expressions; often limited to indoor, and at times, inaccessible areas of the city. Thus, OLAF offers opportunities for immersive, experimental, and refreshing artistic forms that can be showcased or installed in public spaces where everyday life and the arts can meet.
Namibian sound artists and musicians are called to propose and submit dynamic songs (in any locally spoken language) that celebrate the heritage of Windhoek city in a vibrant manner. MP3 snippets of 01:00 min duration can be submitted via WhatsApp to +264 81 414 9306, along with the (1) full names of the artist(s) and song, (2) concept of the song, and (3) biography of the artist(s).
All supporting details must be submitted in writing, and not through voice notes. Previously produced songs can also be submitted by the rightful owners/authors of the song. Additionally, the full production and necessary registrations of the selected song must be finalised by 22 July 2022.
A contract would be presented to the successful candidates(s), and royalties will be paid accordingly for the song to feature across marketing materials before and during the duration of the festival. This includes, but is not limited to platforms such as digital media, television, radio and on-site events.
Applications close on 08 July 2022, 24H00. Incomprehensible submissions will not be evaluated. Only the successful candidate(s) will be contacted.
The festival for 2022 is proudly sponsored by the Franco-German Cultural Fund, and will be presented in partnership with the Franco Namibian Cultural Centre, Namibian Broadcasting Corporation, Delegation of the European Union to Namibia, National Art Gallery of Namibia, and Namibian Arts Association.
For more information, please email info@olafnamibia.com.na , or call 061 374 400.